Our Short Term Trade Alert Service Delivers Specific Actionable
Trade Ideas Each Day in Real Time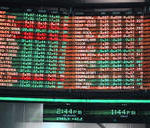 FuturesCom was established in 1993. We are one of the longest running web based investment research firms. With the right trading ideas and market commentary, you can't help but improve your returns. Individual investors, active traders, hedge funds, institutional traders and even family office & private family investors are able to use this service.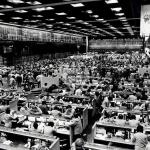 Everyone from beginners to active day-traders are able to benefit by using FuturesCom's long running investment publications. FuturesCom has over thirty eight years of market background and experience supporting our research. Experience that spans five decades in Global Forex trading and SP500 Futures since its inception in 1982.  Our Short Term / Day Trade Alert Flash Service provides specific buy and sell alerts for short term trading sent to you in real time 24 hours a day. Included in our day trade alert service are Stock index futures, precious metals, energy markets such as crude oil and Agricultural Commodities. 30 Year Bond Futures are also available.  
Plus! We provide to YOU before the Asian Markets opening; 'FuturesCom Morning Investment Comments'. Our morning comments provide Buy – Hold and Sell levels for Stock Indices, Metals, Forex, Bonds, Grains, Softs and Livestock.    
Short Term Trade Alerts Flash Service Monthly Fee $ 485.00 USD

Join Now !   Payment  accepted in US$, Euro, Canadian $,British Pounds and Japanese Yen !

 click here to see all of our subscription Rates

24 Hour Customer Support and Market Analysis is available via Email, Skype and Instant Messenger (SMS) 
We staff  a 24 Hour Desk Please E-Mail any questions to   support@futurescom.com