Founder and Director William Chippas has enjoyed a distinguished and diverse thirty six  year career spanning five decades in and around the Investment market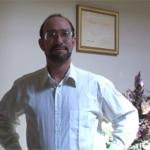 s. William  has experience in the Forex, Futures and Options markets in such areas as trading, technical analysis, publication, trade execution and clearing.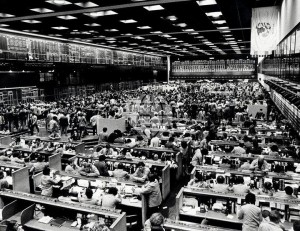 William began his career in 1979 as a runner on the floor of the Chicago Mercantile Exchange. By 1980 he was sponsored by former CME chairman Scott Gordon for membership to the International Monetary Market. His responsibilities were to trade spot forex and forex futures markets in addition to tutoring and mentoring such newcomers to the industry as the son of former CBOT chairman Bill Mallers, David Rosenthal, son of Rosenthal Collins groups managing partner Les Rosenthal, former Chairman of the CBOT and Mary Pat Cashman daughter of Legendary CBOT trader Gene Cashman whose fame traces back to the Soy Rally of 1973.
In 1981, William was employed by Major Index and Precious Metal Metals Arbitrageurs. William was responsible for setting up and trading one of the first five arbitrage operations between the S&P 500 futures and the NYFE Futures.
In 1983, he took a position with Mocatta Metals, the world's oldest bullion firm to develop an institutional and retail exchange floor trading desk for the new S&P 500 Futures Index and foreign currency futures.
In 1989 William was offered a position by former CBOT Chairman Bill Mallers to assist the former Chairman in providing retail and institutional accounts top-tier service and analysis. William began specializing in writing and publishing professional market letters while employed by various brokerages and spoke at seminars until he founded FuturesCom in 1993.  William brought FuturesCom to the internet in 1996, he has developed unique models for price forecasting which is sold on a subscription basis to professional and non-professional traders around the globe.
During the unusual market period in 2002 William co-hosted the long running South Florida Business Radio Show "Not for Widows and Orphans" and from 2005 to 2012 was the host of 'The Bill Chippas Show' broadcasting live in South Florida on AM 1590 WPSL and was viewed globally on WPSL iTV on the internet.