We are one of the longest running investment research firms on the web.
Delivering actionable trade ideas for over 20 Years.
Enjoy FuturesCom's perspective and learn from 38 Yrs professional background.  Spanning fives decades in such areas as trading, economic analysis, technical analysis, publication, trade execution, hedging and clearing.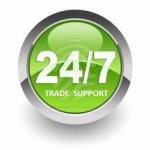 FuturesCom's analysis includes global financial markets, forex, energy, precious metals, grains, livestock and soft commodities.   
Flagship Investment research service monthly fee includes; Bi-Weekly Outlooks and Morning Comments with buy, hold and sell levels for trading.  $ 499.00.

Bi-Weekly Investment Outlook has been delivered to subscribers since 1996.
Bi-Weekly Investment Outlooks are ideal for traders who desire simplicity. Morning Investment Comments are included in our Flagship Service and sent to subscribers each day in time for the 24 hour trading session.
 Bi-Weekly Outlook    1996 to 2018 Archives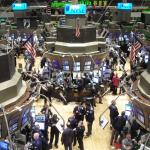 Short Term and Day Trading Price Levels; Our Short Term Trading Alert Service  provides specific buy and sell alerts for short term trading 24 hours a day. Individual investors, family office and private family investors, active traders, hedge funds and institutional traders are able to use this service. FuturesCom has over 37 years of market background. Experience that spans five decades. Including  global forex trading since 1979. Along with SP500 futures on the CME since inception of the SP500 futures contract in 1982.
The Short Term Trade Service provides two to five actionable trades sent to you each day. 
Day Trade Alerts Flash Service Monthly Fee $ 485.00 USD.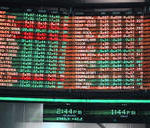 Morning Investment Comments are delivered each evening prior to the next day's open. Normally before the Asian investment markets open. Each investment research letter contains Buy – Hold and Sell levels. They defined support and resistance which enables the reader to follow the progress of Precious Metal, Forex, Indices, Bonds, Grains, Softs and Livestock.
24 Hour Customer Support and Market Analysis is available via Email, Skype and Instant Messenger (SMS).
We staff  a 24 Hour Desk Please E-Mail any questions to support@futurescom.com.