FuturesCom's Premier Service Est. 1998
Coaching and Mentoring

Enjoy the perspective and learn from Thirty-Eight years Investment Market Background and Experience spanning Five decades. 
Our Premier service addresses Strategic and Tactical Futures Trading Objectives
Who can use this service ?
The platforms we offer are applicable to all investors and corporations. Family office, private families, novice or experienced investors, along with active traders, hedge funds, institutional professionals and brokerage firms.
Using this platform we also provide Tutoring and Mentoring Programs.  We empower investors with the knowledge to price forecast any given market. In addition; Spread, arbitrage, hedging strategies and FuturesCom's 'Targeted Technical Trading' Methods are taught. By teaching and mentoring advanced technical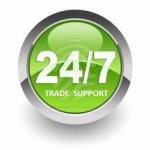 analysis studies, risk management techniques and applications of economic analysis we are able to educate subscribers to identify opportunities at the leading edge of market movements.
● SP500 Futures background since inception of the futures contract in 1982  ●  Global Forex and Precious Metals experience since 1979 ● 
● International Monetary Market Member (IMM) Floor Experience ●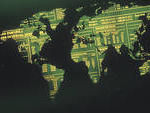 To facilitate long term and other trading opportunities our Premier Service began tracking trades in multiple markets in the 3rd quarter 2014.  "The three-year anniversary for the Premier program is just ahead .. our goals were met in the first two years. Premier traders should stay tuned for BW and Short-Term flashes …" Bi-Weekly Outlook # 527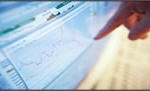 Forecasting
FuturesCom provides timely analysis & price forecasting. Our service is geared to provide up-to-the-minute futures trading analysis. Forex trading, Stock Index and much more market analysis is used. We formulate pro-active trading , investment, spread and arbitrage trading and hedging strategies.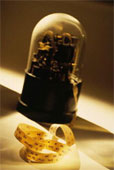 Market Analysis
Subscribers are provided with futures trading ideas, flashes and market insight.  FuturesCom's goal is to keep subscribers abreast of global and domestic developments. We provide constant analysis and ideas.  Including FuturesCom's Targeted Technical Methods. Seasonal Tendencies are included. Options, Straddles, Futures Trading and Spreads are all considered. In addition, efforts are devoted to providing easy access to our market reports. Detailed market analysis is delivered each day. Short term and Long-Term methods are combined to attain a proper perspective on investment markets.
Subscriptio

n Rates We have variety of payment  plans accepted in US$, Euro, Canadian Dollars,  British Pounds and Japanese Yen.   

24 Hour Customer Support and Market Analysis is available via Email, Skype and Instant Messenger (SMS) .
We staff  a 24 Hour Desk Please E-Mail any questions to support@futurescom.com.