FuturesCom Corporate Business to Business Investment Publications and Services
FuturesCom Corporate Business to Business Investment Publications and Services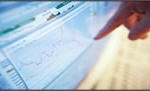 Corporate Investment Research ;  With over 33+ years of experience  FuturesCom  designs strategies to help capture  the market's potential while protecting against adverse market actions.
E-Mail Support@futurescom.com  for more information
Redistribution;  Daily commentary, historical research and trading  strategies can be made available for redistribution via email and  websites.
Customization ;  FuturesCom can provide customized versions of  Newsletters.
E-Mail Support@futurescom.com for more information about any of our products.